Is your property in the Gloucester Area? Now is a good time to get help from a Professional Gardener.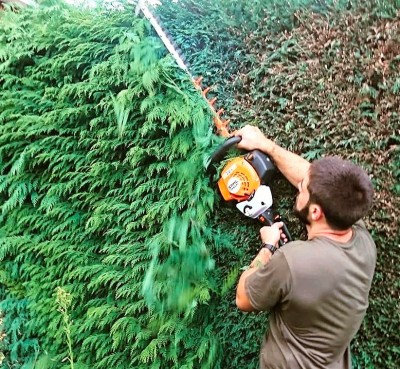 All kinds of Gardening work, by Jon Tory, professional gardener Gloucester area:
Services available at the moment - we may widen this later on:
Ground clearance
Paths and patios cleaned or renewed
Fences installed or repaired
Hedges shaped, trimmed or removed
Lawns cut...
Small to medium Trees trimmed, shaped, reduced or removed
Raised flower beds
Weeding & Digging over
Gravel, slate and patios
Plants moved
Waste removal, if suitable
Pressure washing of paved areas and driveways
and more ...
He's hard-working and reliable, and likes to find out your vision for your garden, or at least to help you find it, so he'll want to talk with you before he starts. He is knowledgeable too - and if he needs to know more, he can soon research specialist information from his own collection of gardening books at home. He really enjoys his work - it seems to be 'in his blood'.
Many kinds of Property and Grounds Maintenance work are offered. Please see the full website here:
Your Area Property Maintenance and Gardeners Gloucester UK.
See also our Facebook page > Glos Gardening & Property Maintenance on Facebook.